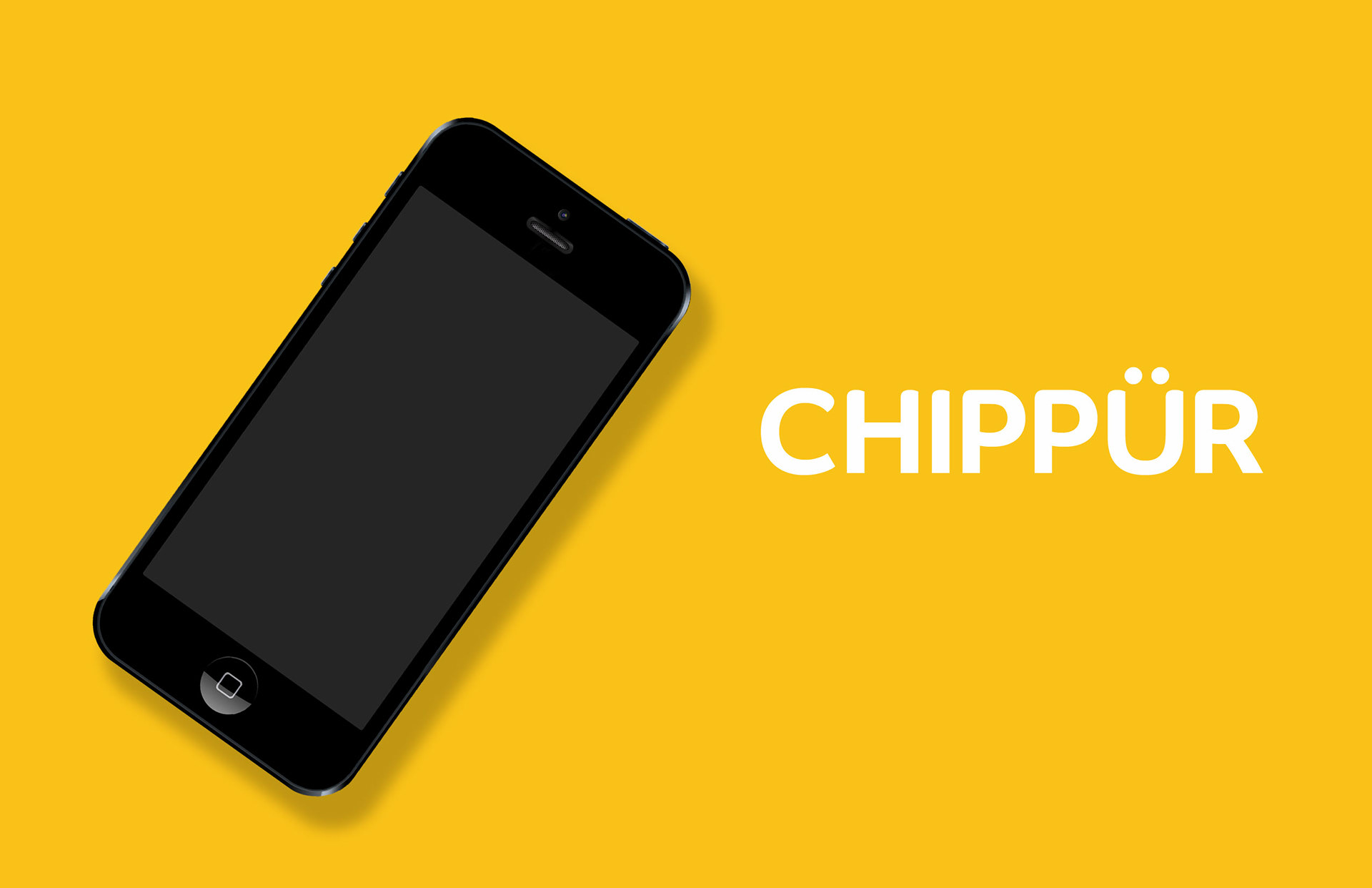 This project looks at UX/UI design, App design, branding and marketing.
This project started out with a client survey to gather data on the company. All the information gathered was used to help conceptualize an identity for CHIPPÜR. The logo design is a simple but effective wordmark that uses and alternative ü that displays like a smiley face. The slogan for CHIPPÜR is to take your relationship with social media from chipped to chippür.
The user journey starts off with a couple ads look at how people curate the content they put online and how not all the information may be authentic. These ads goal is to get people to think about their relationship with social media. Each add directs people to the website.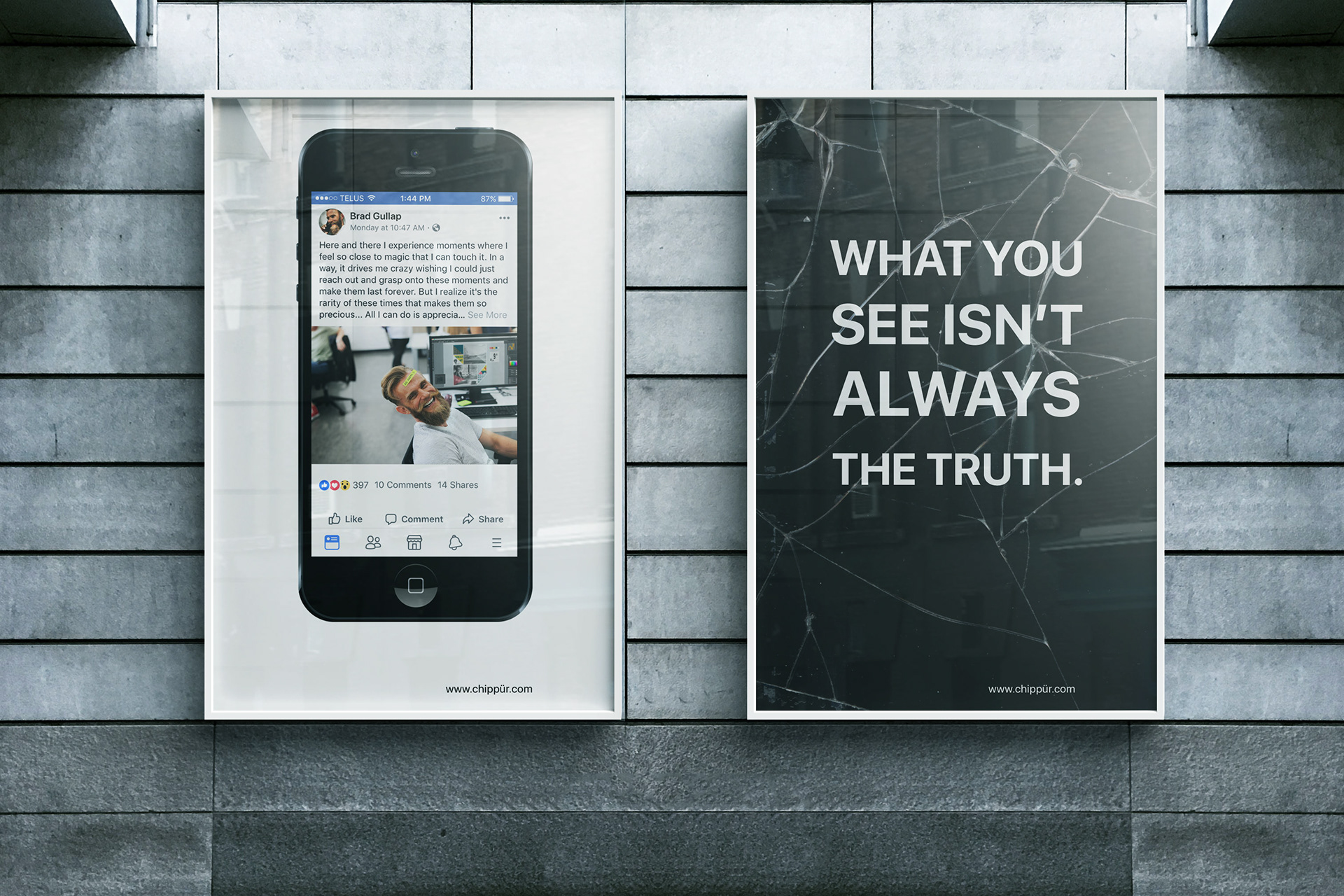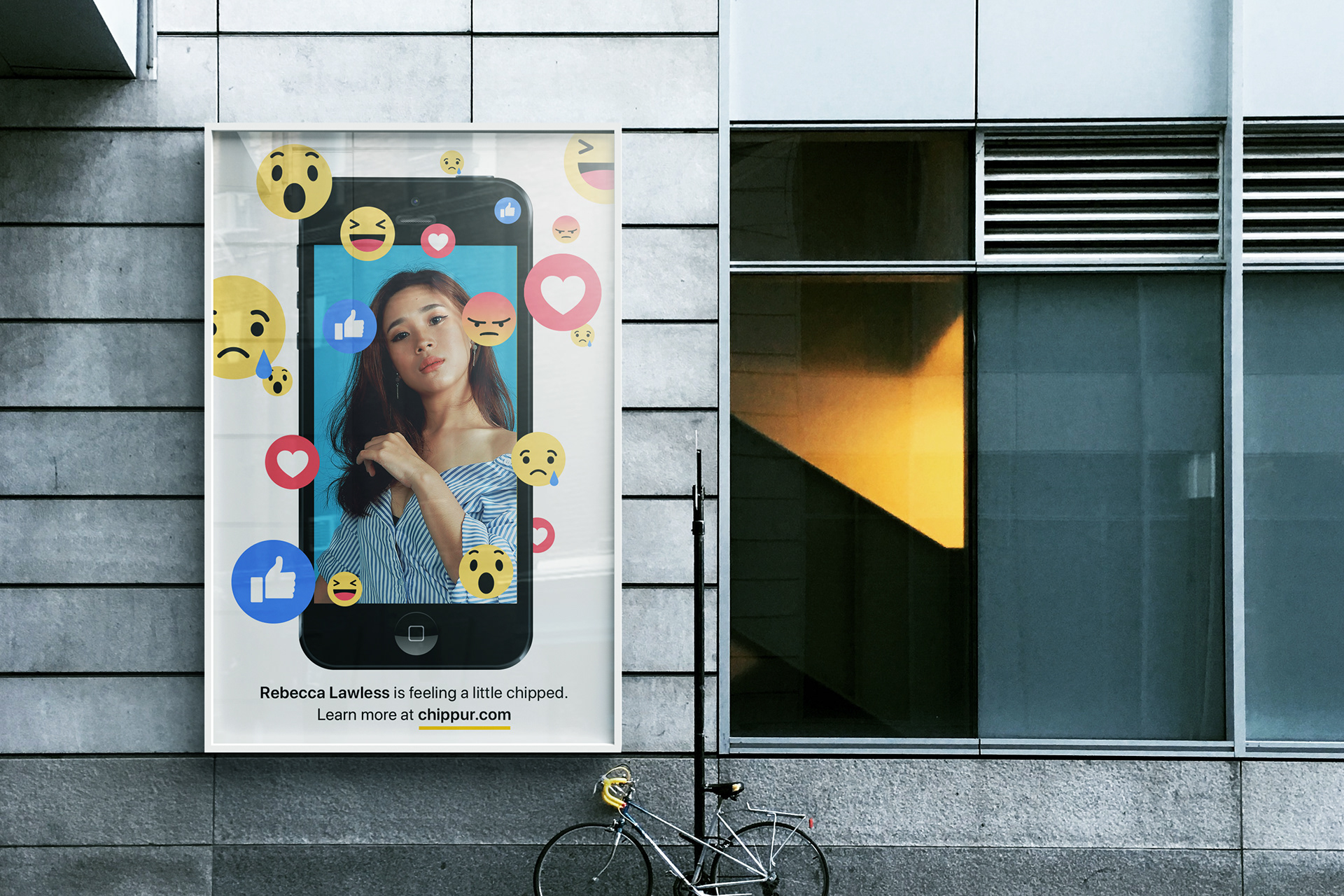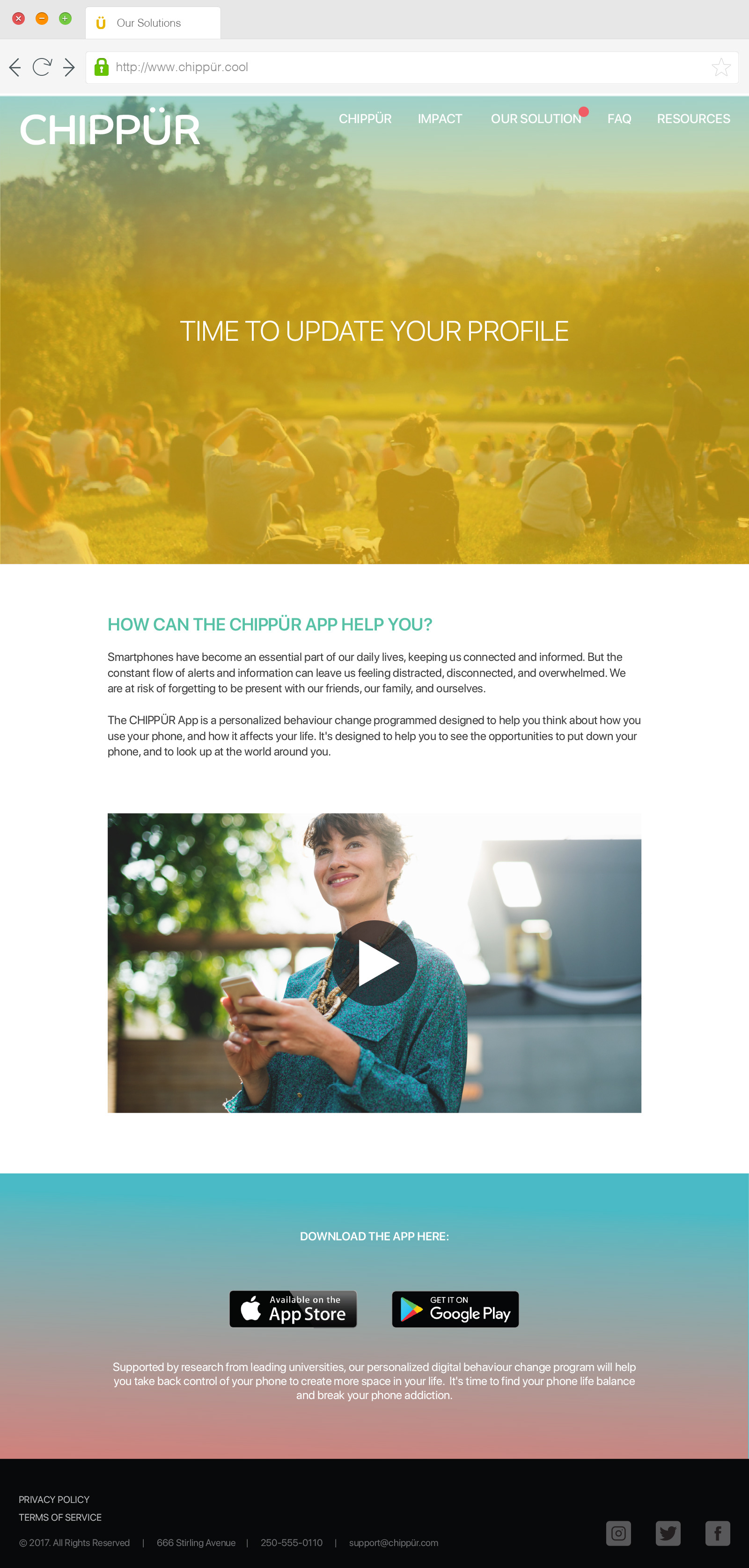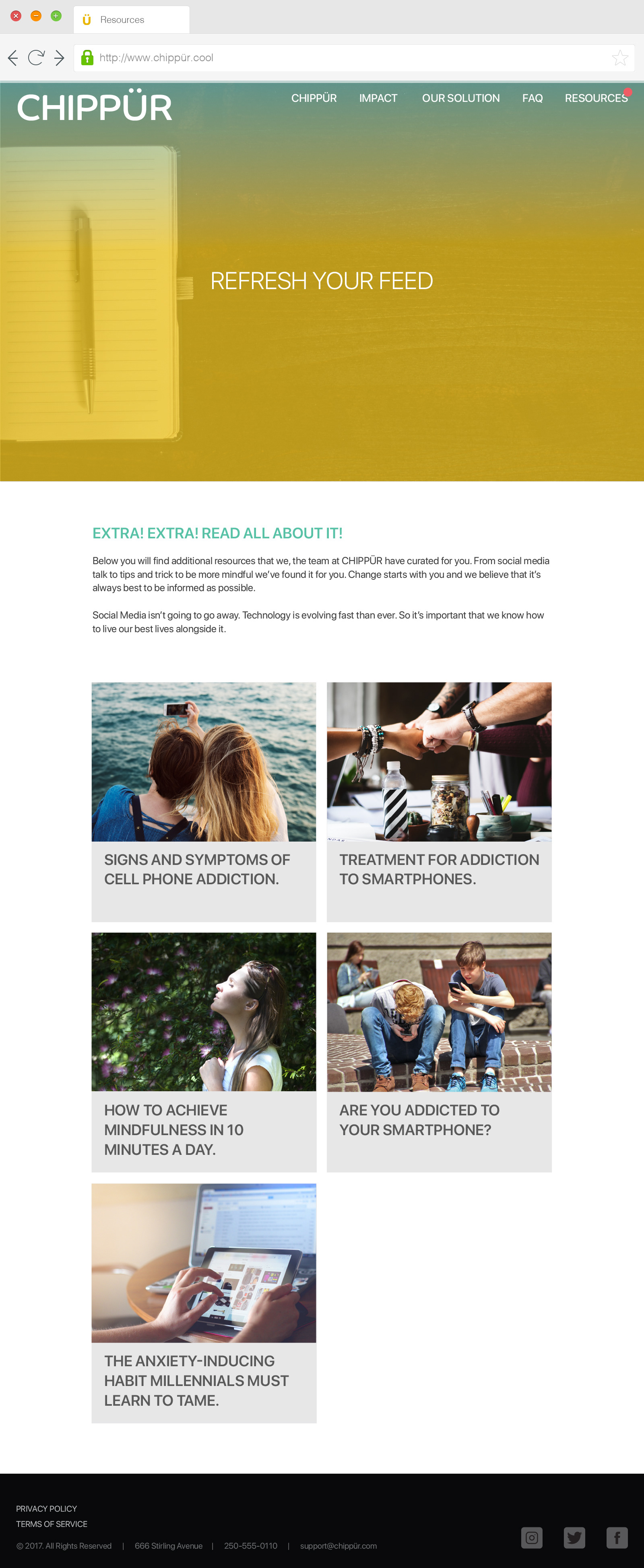 The CHIPPÜR app is a tool to help mend the relationship we have with social media. The app starts off by prompting you to set a few goals for yourself to help reduce the time we spend online. Secondly, it helps track how much time we spend online and how we're feeling well using social media. This way when we detect that we're having a negative experience with social media when can control the relationship we have and leave the negativity behind.